dsargparse: docstring based argparse¶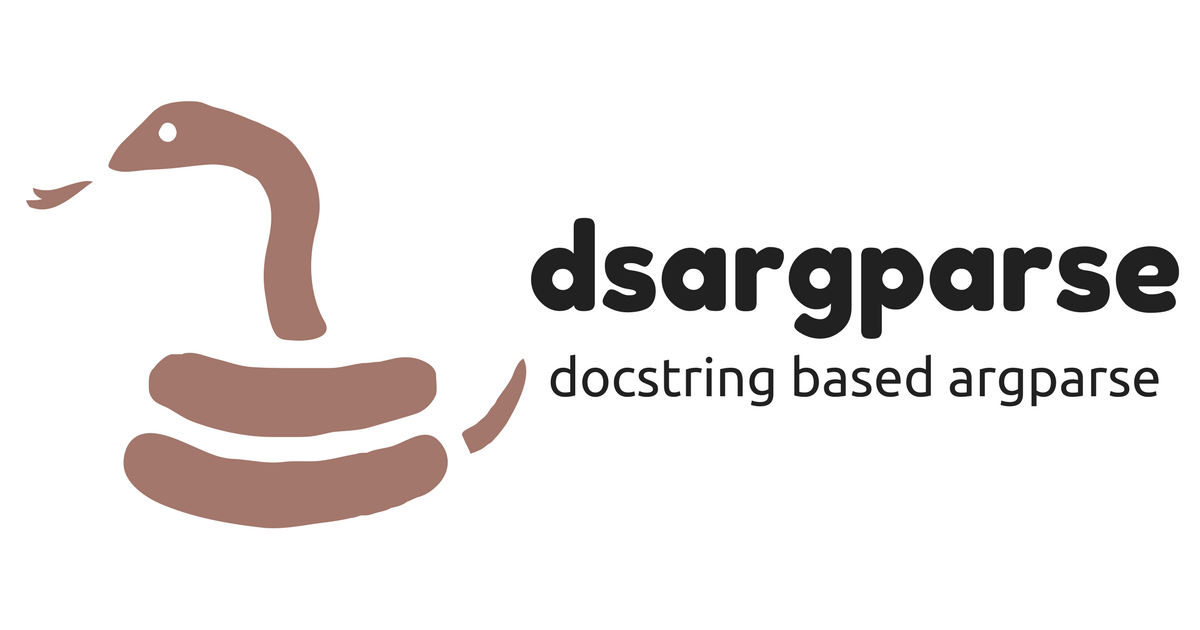 dsargparse is a wrapper of argparse library which prepares helps and descriptions from docstrings. It also sets up functions to be run for each sub command, and provides a helper function which parses args and run a selected command.
Using this library, you don't need to write same texts in docstrings, help, and description.
Usage¶
dsargparse is a simple wrapper of the original argparse. To use it, install this package and just adding ds to your import command i.e. from import argparse to import dsargparse.
In addition to all API argparse has, dsargparse updates three functions;
and give one new method ArgumentParser.parse_and_run.
License¶
This software is released under the MIT License.